Are you

looking for excellent specialized photo labs and fine art print

ers

?
You're right here! We picked out the best of the service providers!
What you see, is what you get.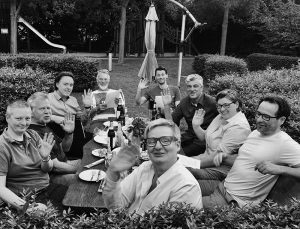 The combination of specialized photo labs and fine art printers has committed itself to the highest craftsmanship standards.
In all diversity, our partnerships share the common goal of using the highest quality standards by trained staff specialists, together with highly specialized products and craftsmanship.
Here you will find a partnership network of service providers who pursue their profession with passion and customer satisfaction and deliver perfect results. We do everything to get the most out of your pictures. We advise and accompany you with expertise and many years of professional experience.
We work according to international photo standards, and of course in color-calibrated systems. Color management is the basis for us, for an internationally functioning color language.
Our hist
ory
Initiated by the ladies of d'mage, a network of Berlin specialized photo labs and fine art printers met for the first time in autumn 2016. From these random meetings grew the desire to gather under the umbrella of a nonprofit association to pursue common goals.
Our goals
The association berlin.fineartprinters.org has set itself the task of being an ambassador and contact for all questions concerning the fine art print. We offer a wide range of services, from large-format scanning to printing, lamination, framing, art transportation and exhibition installation.

At the same time, the association is the contact person for technical developers and industry.